Alfonso Cuaron's Roma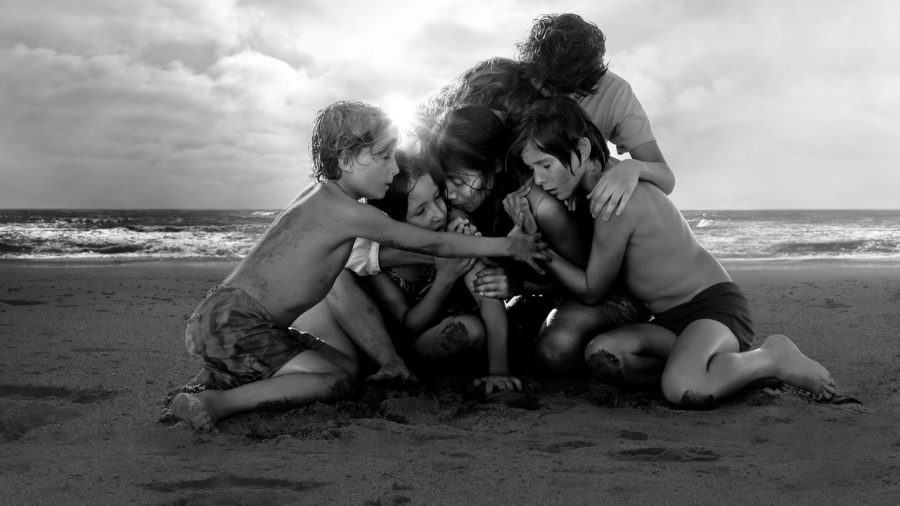 Jonathan Snyder, Contributing Writer
January 22, 2019
There has been a lot of talk about director Alfonso Curaon's latest feature film, "Roma." Premiering first at the 74th Venice International Film Festival in August 2018, and later released on Netflix in December, the film garnered praise for Curaon's screenplay, directing and cinematography. Curaon's latest is an intimate and immersive experience.
Set in Mexico City in 1970, Cleo (Yalitza Aparicio) is a maid working for a middle-class Mexican family in the Colonial Roma district. The household's occupants consist of two parents, Sofia (Marina de Tavira) and Antonio (Fernando Grediaga), their four children, Sofia's mother Teresa (Verónica García) and another maid who is also Cleo's closest friend, Adela (Nancy Garcia).
As Cleo spends her days cleaning, cooking and taking care of the children, Sofia is struggling to cope with her uneasy marriage to Antonio, whom after a short return home, leaves for Quebec to attend a conference. Meanwhile, Cleo's personal life is beginning to unravel as her boyfriend Fermin (Jorge Antonio Guerrero) abandons her after learning about her pregnancy.
"Roma" has a minimalist approach to its storytelling and directing. The remainder of the film is centered on this chapter of Cleo's life with Sofia's family. The film does not romanticize the time period it takes place in, nor does it elevate the dilemmas of the female leads into a grand soap opera. Its refusal to become a grand arthouse film allows us to become more intimate and immersed in the lives of the family. There are scenes of joy, sadness, death and violence that the characters experience, and the film never halts to linger and exaggerate these moments. It has a "matter of life" attitude that establishes a nice simplicity throughout.
Watching "Roma" is akin to an art gallery in motion, where each shot is masterfully crafted to where you can get completely immersed by the artistry alone. Whether it's the long shot of Cleo and Fermin watching "La Grande Vadrouille" in a crowded theater, or a wide-angle shot of Sofia's family celebrating New Year's with friends, the cinematography absorbs you into the scene; paying attention to every character and background detail. The monochromatic color scheme gives "Roma" a classical feel that complements the camera work and the setting of 1970 Mexico City.
The ensemble cast is great, with even the young actors being on par with their older counterparts. Though this is her first time acting, Aparicio does an amazing job in her role. She can handle the various emotions her character goes through very effectively, with her acting ability comparable to a veteran. The film's most touching scenes have her at the center, and she is able to pull them off effortlessly, making you have empathy for her struggles and moments of happiness.
Curaon's minimalist directing, stunning cinematography and intimate approach to storytelling makes "Roma" a gorgeous masterpiece that is a must see. It is now streaming on Netflix.