Picks of The Week March 4th – March 10th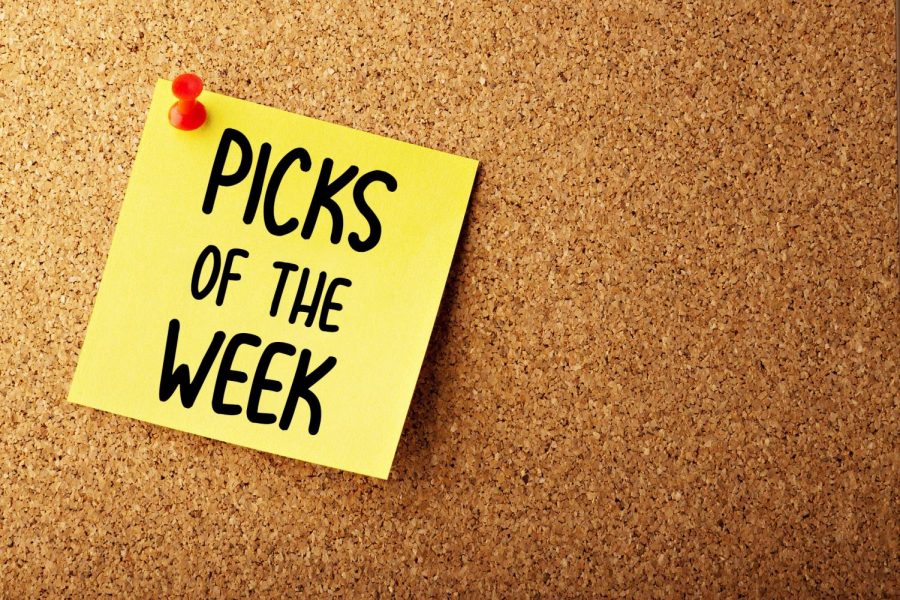 Crystal Simon, Events Editor
March 4, 2019
Be sure to checkout some of the activities taking place on campus this week.
Club Events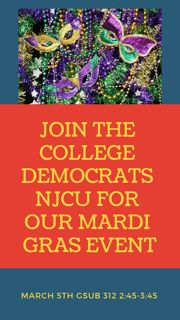 A Night of Luck (A Gouyad Affair) (Thursday, 03/07: 6:00PM. GSUB MPR, Tickets $5)
Enjoy performances, food and dancing along with a celebrity performance by Alan Cave this Thursday.  Purchase your tickets HERE and dress to impress)

College Democrats: Mardi Gras (Tuesday, 03/05: 2:45PM. GSUB 217)
Join the College Democrats in learning about the Democratic Party while celebrating the holiday of Mardi Gras.
Undergraduate Student Research Club (Thursday, 03/07: 2:00PM. GSUB 216)
Join the USRC in learning about some of the current research taking place, as well as community service opportunities. Food will be provided.

Women's History Month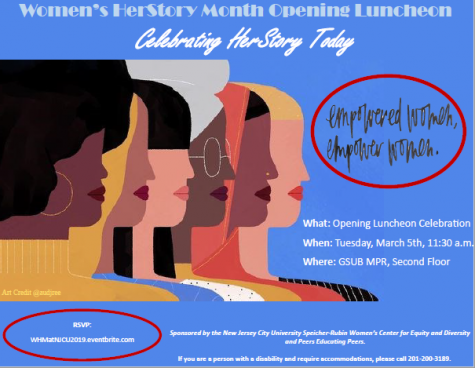 Women's History Month Opening Luncheon (Tuesday, 03/05: 11:30AM. GSUB MPR)
Open Women's History Month at NJCU's Luncheon tomorrow morning. RSVP HERE.
Reel Sisters of the Diaspora Film Festival (Friday, 03/08: 12-9:00PM. GSUB MPR. Passes begin at $20)
Join the Black Alumni, Administrators, Faculty, Students and Staff Organization (BAAFSSO) in watching films like The Water Will Carry Us Home and Q.U.E.E.N among others.  Register HERE or email [email protected] for more information.
Residence Life
Don't Let it Fall (Monday, 03/04: 9:00PM. WCV Lobby)
Head to West Campus Village this evening to meet and compete with fellow students. There's a Burger King Gift Card at stake.