Ladiyah Beachum: "Done Being Silent" – book signing Mar. 18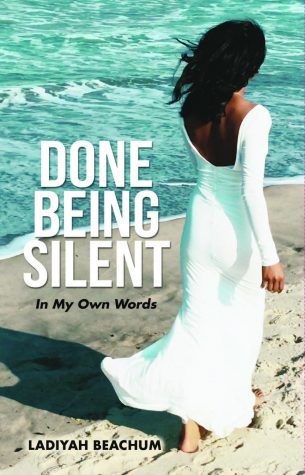 In her new book, Ladiyah Beachum sends us on a trip to her private world––she discusses many transitions that she has had to face as a teenage girl to a young mother living in Newark, NJ. "Done Being Silent," is a series of endless love stories––some more tragic than others––that ends with a bittersweet gist in Ascension-Perfect Stranger. In First Love Malady, Beachum shares her experience with meeting her first love, while at the same time experiencing her first heartbreak.
Test Positive, is one of her more vulnerable chapters where she gives us a glimpse of feeling betrayed by someone she trusted. The story explains her silence for so many years. She is now empowered, outspoken and no longer fearful to reveal her truth nor her message to inspire other young women and men, whom suffer from depression, low-esteem and lack of confidence in themselves after experiencing tragedy.
"Done Being Silent," is Beachum's first nonfiction and tool for victims of sexual criminality. She is now willing to celebrate her succeeded endeavors and would like to continue to evolve and advocate for female victims.
Newark native, Ladiyah Beachum received her bachelor's degree in English-Journalism in the year of 2014. She completed graduate school in December of 2018 with her master's in Criminal Justice. Her goal is to follow her passion in the fight against sexual criminality and human rights. She says she is not only a sexual crime victim but also an advocate who wants to help encourage other young women who have experienced these sorts of crimes to regain mental freedom. Beachum is a true feminist who believes in the social and economic equality of women and plans to inspire girls to use their voices instead of remaining silent.
"Done Being Silent" is available for purchase on Amazon.
Beachum will be having a book signing on March 18 on the 2nd floor of GSUB from 12:30 p.m. to 5 p.m.
For more information and updates on her movement follow her Instagram page at @iamladiyah.