Picks of the Week April 15th – April 21st
Check out the activities taking place this week!
Wild Weekend
Six Flags (Friday, 04/19: 10-9:00PM. Jackson NJ, Transportation Provided)
Don't miss out on SGA's Wild Weekend this Friday; Tickets to Six Flags are only $5, you can register HERE.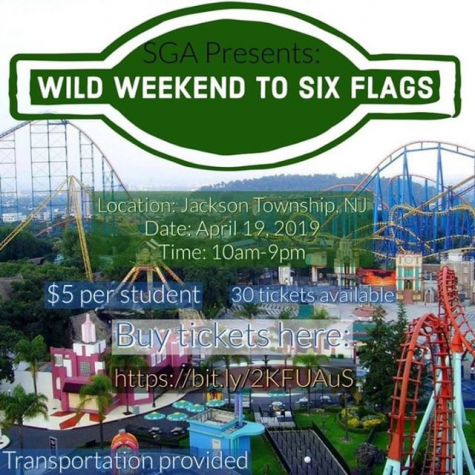 Sports
Intramural Volleyball (Tuesdays until 04/23: 12:30-2:30. JMAC)
The last few weeks of Volleyball are coming up now. For more information on this activity and other intramural sports please email [email protected]
Campus Events
NJCU Jazz Orchestra with Special Guest Bobby Shew (Thursday, 04/18: 7:30PM. Margaret Williams Theatre)
Enjoy the NJCU Jazz Ensemble and Orchestra later this week, RSVP HERE.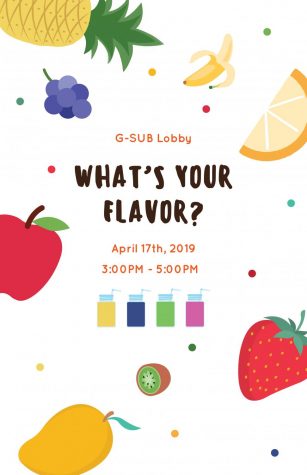 What's Your Flavor (Wednesday, 04/17: 3-5:00PM. GSUB Lobby)
Come experience the diversity at NJCU with food from a variety of different countries. Funds raised from this event will be donated to recovery efforts in Puerto Rico.
Dye-Versity (Monday, 04/15: 2-5:30PM. GSUB MPR A)
Join NJCU's Alliance in showing off your creativity. Bring items to tie-dye.
Upcoming
Spring Formal: Secret Garden in Paris (Friday, 05/03: 6-11:00PM. Arianna's Grand in Woodbridge NJ, Transportation Provided)
Save the date and get your tickets to NJCU's Secret Garden themed Spring Formal. Tickets are $20 for singles, $30 for couples; you can buy them HERE, and reserve a seat on the bus HERE.
Color Outside the Binary Lines (Monday, 04/29. 2-4:00PM. GSUB Lobby)
Join the alliance in two weeks for some coloring to destress before finals begin.