U.S. Olympian is women's wrestling coach
Women's Wrestling Paves New Path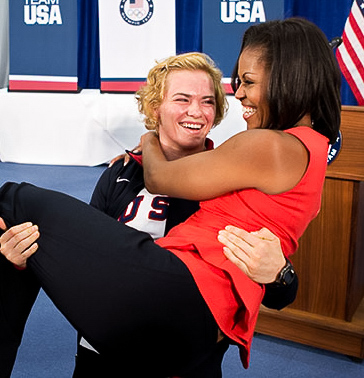 Elena Pirozhkova grew up with eight brothers and sisters who enjoyed wrestling each other for the fun of it. Today, Pirozhkova's wrestling career is legendary – a World Champion and former U.S. Olympian on Team USA – and she was just recruited by NJCU to be the university's first Women's Wrestling Coach.
Pirozhkova has set out recruiting students interested in joining NJCUs new women's wrestling team for the Fall 2020 semester.
"We are the first college in the tri-state area to offer women's wrestling," Ira Thor, Assistant Director of Athletics for Strategic Communications and Marketing says. "We are trailblazers."
"The women's wrestling team tryouts won't [be] too difficult," Pirozhkova says.
"It's not going to be 'run this 100-meter race'," Pirozhkova says. "It's not like that. I'll be judging the athlete overall—who they are and what they bring to the game. You need different types of people [on a team]. Everybody gets into wrestling in different ways. Some girls play other sports and decide to take up wrestling. Some do judo and martial arts. My friends did it to make friends."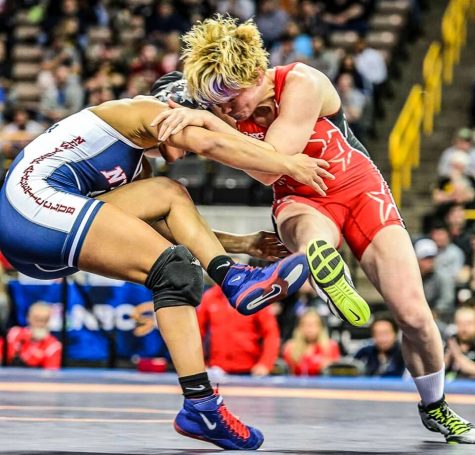 Pirozhkova, who was born in Russia and came to the states when she was 3, grew up in Greenfield, Massachusetts. She earned a bachelor's degree from the University of Bridgeport and is currently studying for a P.h.D. in Bridgeport's Doctor of Chiropractic program. She resides in Jersey City with her husband, Alan Vera, a wrestler on Team USA.
While a student at Greenfield High School, Pirozhkova was 13 when she took up wrestling, often competing against boys in the wrestling ring. As a student athlete, Pirozhkova was a 2005 ASICS High School All-American Second Team member, and the 2005 U.S. Girls' Wrestling Association (USGWA) National Champion. She placed third in the 2003 and 2004 USGWA Nationals.
As a member of Team USA World Championship and Olympic teams from 2008-16, Pirozhkova was an eight-time U.S. Open Champion. Winning the 2008 and 2010 University World Championship, she is a four-time Pan American Champ and a three-time Golden Grand Prix Finals Champ. In 2010, she was named USA Wrestling's Woman Wrestler of the Year.
Terry Steiner, USA Wrestling National Women's Coach, says that for 10 years, Pirozhkova was a mainstay on the Senior National Team.