Movies to Watch: Richard Jewell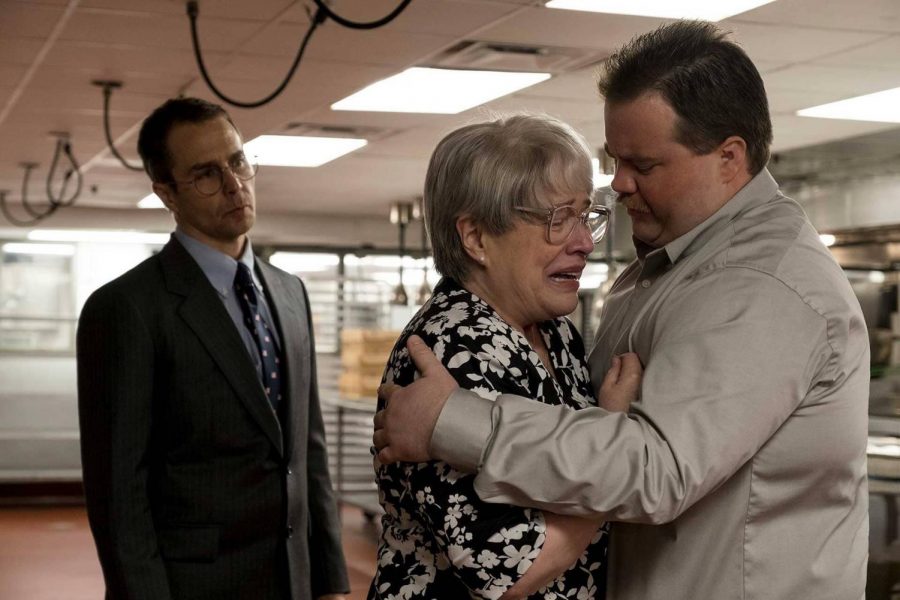 "There's a bomb in Centennial Park, you have 30 minutes," ticks like a metronome and is a bold statement in the upcoming film: Richard Jewell.  
On July 27, 1996, a terrorist bombing struck Centennial Olympic Park in Atlanta, Georgia during the 1996 Summer Olympics. The bombing killed one person and injured 111 people. (One victim died during the bombing due to a heart attack.) Richard Jewell was reported as the person of interest to the police.
The film's trailer reverts back to the devastating day through a series of flashbacks of catastrophe on the night of the attack. FBI interviews, tense conversations at home, even media outlets deciding how they will air the news, portraying Jewell as a disgruntled white man, a "police wannabe," and using a devastating headline, initially calling him a "lone bomber."
 Jewell finds himself scandalized by the mistreatment from the media along with FBI agents doing their best to coerce Jewell into redeeming his reputation but in a suspense way that will make him guilty. In Jewell's case, it's one man against the world and he does his best to steel himself since he being as a terrorist, who wanted to be a police officer but could never be one.
Though he had good intentions by discovering the bomb and giving warning to protect the people of Centennial Olympic Park with his bravery and right as a member of authority, unfortunately suspicion intruded those with larger amounts of authority, using their positions to mislabeled Richard Jewell as a "white terrorist." 
Richard Jewell, starring Paul Walter Hauser, Jon Hamm and Olivia Wilde is set to release on December 13. 
About the Writer
Angel Madera, Copy Editor
Angel Madera is a sophomore Economics major.