Welcome Back!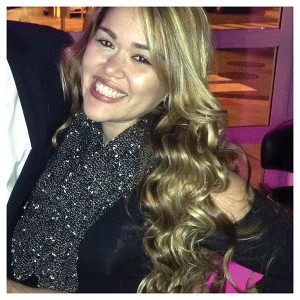 –By Diana C. Hernandez–
Some people come back to school and feel like they get adjusted to the new schedule right away; for others it can take longer. If you aren't feeling in rhythm with things yet, check out our story in this issue on "How to Get Readjusted for College after Winter Break," in the Lifestyle section. I salute all of you for the sacrifices you are making to further your education, especially coming to campus with this extremely cold, snowy weather we are having.
As we get back to the business at hand, The Gothic Times is focused on the fact that the development of our newspaper is our first priority. We are looking for writers — and you don't have to be a Journalism major to join. But, if you are a Journalism major that is even more of a reason to come meet with us. We have meetings every Monday at 2:15 p.m. in GSUB Room 301. I am also in the newsroom on Tuesdays 2:15 p.m. to 4:00 p.m. so feel free to pass by.
We have started an Instagram page (@TheGothicTimes) where we will feature students, campus news and events. It is also a way to get to know The Gothic Times staff. You can also follow us on Twitter (@gothictimes) and Facebook (The Gothic Times of NJCU).
Visit our website, gothictimes.net, to read up on current events, breaking news and our archives. If you have any concerns, complaints or story ideas, please email us at gothictimes@gmail. com.
I know most of us commute, but I advise everyone to become more involved at NJCU. There are plenty of clubs and events to join. I promise you it will make your experience on campus a much better one. I wish you all a successful semester. Stay positive during this cold weather and remember, spring is just around the corner.
Best,
Diana C. Hernandez,
Editor