Counseling Center: part time counselors hired and waitlist decreased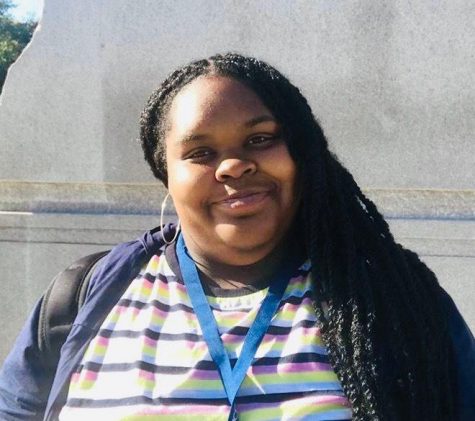 More stories from Kenise Brown
NJCU has hired two part-time therapists  for the Counseling Center and reduced it's waitlist to 37 students. In January, The Gothic Times reported that there were 96 students on the list.
Veronica Cruz-Martinez started as a part-time counselor on February 25; Katiana Morisset will begin on March 11.
Abisola Gallagher-Hobson, the director of Counseling and Wellness Services, said part of the reason for the reduced wait list is change. "You have students who have graduated in December, finished all of their sessions, or just did not come to the center anymore."
Dean of Students, Dr. Lyn Hamlin said that NJCU will also hire a social worker.
"For the fall semester one of the things we've been looking at is trying to assess the counseling center and figuring out what is appropriate for them. We're also looking for a social worker which was a very long search, we didn't get the number of people we thought we should have. Some of the people that go to the counseling center were probably better served by a social worker. The social worker is one that will deal with homelessness, alcohol and drugs, and food insecurity. People go to the counseling center because they have those needs but that's not what the counseling center is for, they do it, but that's a little bit different. We are having this social worker in place by mid (spring) semester." Hamlin said.
Jimmy Jung, vice president of Student Affairs, said that NJCU is not the only university experiencing a waitlist and that NJCU will be expanding their services for students.
"It's a national problem. It's also a New Jersey problem. Currently you have Rutgers-Newark and Camden, Rowan, Stockton and Kean University all expressing that they have seen overwhelming amounts on the waitlist… They've been using online counseling services to a great extent and that has worked very well especially at Rutgers-Newark, Camden and Rowan, and students want that because it's almost instantaneous. That's something we are looking at because we are expanding our services which means expanding our hours and making ourselves more accessible to students," Jung said.
The topic of the Counseling Center made its way to the University Senate meeting in February.
Christopher Shamburg, president of the Senate and an Educational Technology professor said the center will be investigated.
"A motion occurred at the senate. There will be an investigation to look at this situation and a talk with the people at the center. We will also look into the university practices and there will be a report in March. More counselors are needed for mental health. It should be a priority," Shamburg said.
Max Herman, Sociology professor and chair of Senate's committee on Instructional Technology suggested at the meeting that the situation at the center be investigated.
"I was inspired by the Gothic Times article. The senate passed the resolution. The Student Affairs [committee] of the senate will look into the issue. This is not a student issue but a social justice issue and the lack of mental health in general for people of color and our population. The student affairs [committee] should look into the issue to make sure more counselors are being hired and meet the need of the students. I think at an urban public area a lot of mental health clinics are needed," Herman said.
Herman said that he makes sure his students get the counseling that they deserve.
"I let my students know if they need help, let me know. I would make referrals to the Counseling Center but since they are so booked, I would send my students to the Speicher-Rubin Women's Center since they also do counseling, but for women. They are my number one option with a female student and they take them right away. I think there should be one for men as well. There is a stigma and I have to lead by example and have the stigma removed," Herman said.
Venida Rodman Jenkins, director of the Women's Center, said students are referred to her and she provides them with the resources that they need.
"I have been providing crisis intervention and short-term counseling for victim-survivors of gender-based violence including sexual assault, domestic violence and stalking for the past 17 years. These are Title IX Violations and should be addressed with the utmost care. I am also the confidential victim advocate so I am not mandated to disclose what a victim-survivor shares with me," Jenkins said.
Jeremiah Harris, a student majoring in English said the University should be held accountable.
"I think the Counseling Center is great and supportive. If you don't have everything that is need for students, then everything will go downhill. Students will become upset and it will be unsafe. It's not the Counseling Center fault, it's the university's fault. People need to understand that Mental health is important and serious. Students deal with anxiety, trauma, and depression. We shouldn't have to wait this long for something to be done," Harris said.
Jung said that the university will perform a benchmark survey which will evaluate the entire school population to determine and anticipate the long-term mental health needs for the school's community. This survey comes from the National Association of Student Personnel Administrators (NASPA).
"What it could tell us is, for institutions similar to us, what are the needs and how are we meeting them. What are the bigger issues we want to focus on campus. It's a lockdown of how we think forwardly in terms of  making sure we are ahead of the curve. How we look like in terms of benchmarking, staffing and resources to students relative to institutions that are similar to us and that is the benchmark survey," Jung said.
Joseph F. Scott, president and chief executive officer of Jersey City Medical Center and an NJCU  Board of Trustee member said he would be interested in the outcome of the survey.
"I would love to see the survey and see what questions are being asked. For example, maybe the center isn't meeting the needs for a specific population and the survey could help develop future counseling center services."
Rodman-Jenkins said, "I hope that our Counseling Center becomes a priority here, and receives more full-time staff to serve our students who are on the wait list. We have very passionate, qualified, and caring therapists who do the best that they can under these circumstances to ensure our students are psychologically and emotionally healthy. This will ultimately ensure our students succeed academically."
Rodman-Jenkins said the Women's Center provides support for people regardless of their gender and sexual orientation.
Rafael Perez, chair of the NJCU Board of Trustees and a partner of Connell Foley LLP said the board and President Sue Henderson are going to make sure the issue is solved.
"The president is looking into this. We will be bringing it up at the next board meeting. It is tough but we are going to look for and hire more counselors. We are going to hire more than one. I'm not sure how much it is to hire a therapist. It's not about the money, it's about the demand. We've got to do better. I don't know the specific hours of the Center but I know there should be enough hours. We want to help the students and we are going to solve this problem," said Perez.
Related Articles:
Counseling Center: the highest wait list in NJCU history
This story was originally printed in The Gothic Times, Issue 5 of Spring 2019.
Leave a Comment
About the Writer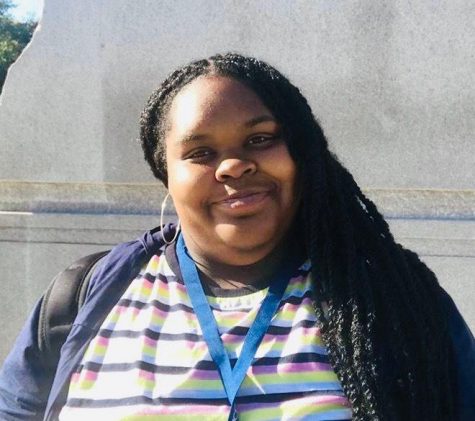 Kenise Brown, Editor-in-Chief
Kenise Brown served as the Editor in Chief for the 2019-2020 and 2020-2021 school years. She graduated with her degree in Media Arts and a minor in English...