The Dark Knight Returns: A Review on The Batman
Matt Reeves' The Batman has finally been released in theaters. Since the introduction of the character in the DCEU back in 2016, fans have been eagerly waiting for a new standalone film starring the caped crusader.
Originally set to be directed by and star Ben Affleck, who played the character in Batman v. Superman and Justice League, the film had to go through multiple delays after he stepped down from the project. Creative differences, unsatisfied scripts, and a bad experience with Justice League had Ben Affleck give the project to director Reeves, who decided to have the film be separate from the DCEU and focus on Batman's early years with an emphasis on the detective aspect of the character.
The story takes place during Batman's second year of crime-fighting as he comes across corruption in Gotham City and The Riddler, a serial killer who in his own twisted way is tackling the same problem Batman is.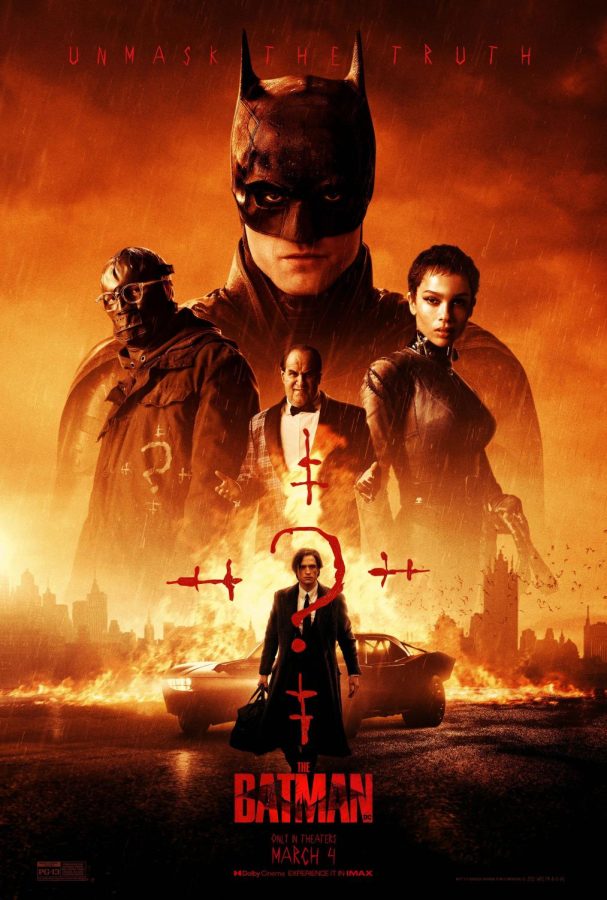 This new take on Batman, who is portrayed by Robert Pattinson, is a much more tragic character than previous iterations. Spending most of his time behind the mask, night after patrolling the streets of Gotham, he keeps tabs of every patrol he does. He wears the death of his parents on his sleeve. He's grittier, a little bit on the angsty side, probably from being a Nirvana fan, which we can thank Reeves for.
Despite this, he's very much flawed and inexperienced. I can see a lot of elements taken from the graphic novel Batman: Earth One. This separates the character from other versions who are already experienced veterans. This Batman still has trouble landing on his feet, he isn't invincible either.
Paul Dano's Riddler comes across as your modern-day lunatic who surfs the internet too much. Watching certain scenes captured the reality of how a lot of people have used the internet in malicious ways. The look of Gotham itself was a mixed blend of the Arkham Games, Tim Burton, and Christopher Nolan films, giving it its own distinct look.
Overall, I would say this is a must-watch. With the amount of shared cinematic universes running rampant these days this movie is pretty self-contained with its story and doesn't set itself up for something major, at least not yet.