Top 10 Things NJCU's 'Starbucks' Does Not Sell
By Matt Smith, Steven Rodas and Diana Hernandez–
NJCU doesn't technically have a Starbucks; however, most new students will refer to the small café in the Professional Studies Building using the same name.
Aside from these students, most upper classmen have grown to know the "Starbucks" as an imitation, a deception, a mirage in our overly stress-stricken student lives!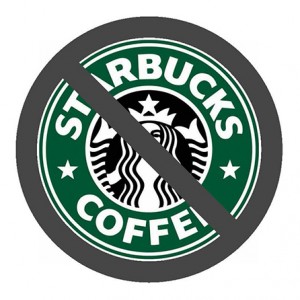 Below is a list we created to help us vent. Freshmen, be advised!
Smoothies or protein shakes.
Skim milk. They do have soy milk, but not in individual containers.
Light syrups.
Bags of ground coffee.
Starbucks pastries and Panini sandwiches.
Music CDs or iTunes free download cards.
Starbucks cold drinks. The vending trucks near campus sell bottled Starbucks coffee, but "Starbucks" does not.
They do not accept gift cards; nor do they accept credit/debit card totals under $6.
Employees do not have name tags, and customer names are not written on the cups.
Actual Starbucks coffee; it's actually "Seattle's Best Coffee."