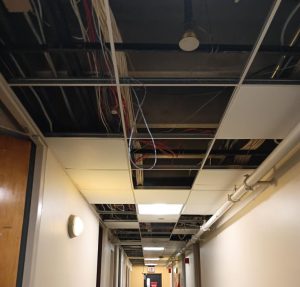 A massive unexpected flood in Vodra Hall took dorm students by surprise last Sunday night and caused the building to suddenly close, forcing everyone in it to relocate. 
Many students on the 3rd and 4th floors complained that their items were damaged in the flood. Vodra resident Ashley Robinson stated, "I have a bunch of rugs and they were all soaked, like even days later… I had cords and stuff under my bed. My art portfolio ended up getting wet and my large format camera's case was on the floor." 
Other students claimed that items such as homework, books, and wires that they kept on the floor were damaged and unfortunately had to be thrown away. 
Transitioning from Vodra Hall to West Campus Village has proved difficult for many students. Move in times conflicted with students' classes and with their jobs. Vodra student Joshua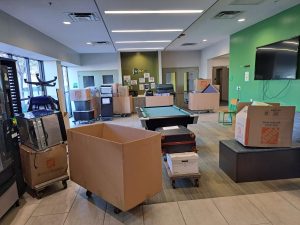 Odoemene said, "It 100% conflicted with my organization and school." 
After the Vodra Students were displaced to West Campus Village, many are having trouble settling in. Not all students were able to dorm with their old roommates and some are now forced to live with students they don't know. 
"I really connected with my roommate that I had in Vodra…" said student Francesca Evangelista. "Since I wasn't there I, and some others, got completely different roommates… I don't even know how to talk to the new roommates that I have." 
Student Ashley Robinson said, "The biggest challenge is now feeling more lonely, since I don't have my roommate that I built a great connection with and my suitemate. I feel like not living with them made us less close." 
Associate Dean of Students, Jennifer Luciano said that students will still be given the opportunity to request new roommates and that request will be fulfilled over the winter break.
Vodra students have now settled in the West campus but many students are not happy with the change. Odoemene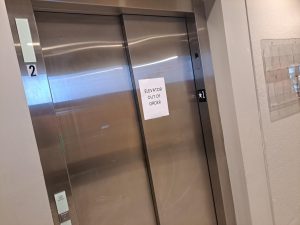 states:  "It was closer to campus. I prefer a smaller, more quiet environment like at Vodra. West being farther from campus is an inconvenience and since so many people live on the campus, everything needs to be shared." 
The increase in students at West Campus has affected the shuttle which now fills up more quickly. The wait time for the elevator at West Campus has also increased due to more students and because there is only one working elevator in the building. 
Students displaced from Vodra expressed feeling less safe with traveling away from the main campus to West Campus. 
Odoemene also stated,  "Vodra being on main campus feels safer. I feel more secure on Vodra than I do on West campus for sure." 
An anonymous student said, "As a female, I don't really feel comfortable leaving the main campus after my evening class."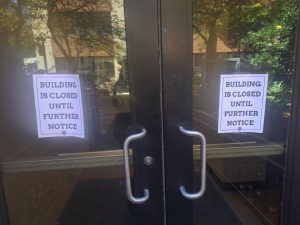 Many offices in Vodra Hall were also affected by the flood. The only one to remain open is the Health and Wellness Center. The University Advisement Center and SOAR have been temporarily relocated to The Gothic Lounge in Hepburn Hall room 202 while the Opportunity Scholarship Program (OSP) has been moved to the Professional Studies Building room 329. During the flood, the Vodra dorm students had to evacuate and all of the Vodra students had to move into West Campus Village. As of now, all dorm students are expected to stay at West Campus Village until the end of the academic year. 
As of now, there are no updates for when Vodra Hall will reopen.