NJCU'S NEWEST SPORTS!
Athletic Department Welcomes Wrestling and Golf to campus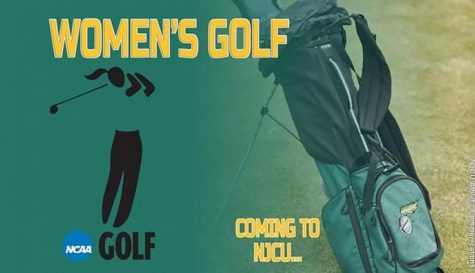 Men's and Women's wrestling has arrived at NJCU. This exciting news is important because NJCU will be the first university in New Jersey to offer wrestling as a varsity sport for women. The National Collegiate Athletic Association (NCAA) has also announced Women's Wrestling as an emerging sport.
Elena Pirozhkova will be the new Women's wrestling coach when the official season starts next year. She will forever be remembered as the first-ever head women's wrestling coach. Pirozhkova is a US Olympian with three gold medals under her belt. She has wrestled for Team USA for 10 years and will now lead our newest Women's wrestling team to the top.
Harry Turner is the official head coach of the Men's wrestling team. Turner was the recruiting coordinator for the Rutgers Scarlet Knights for two years prior to becoming NJCU's first ever men's wrestling coach. These new teams are history in the making for NJCU Athletics.
With the addition of these new sports, NJCU is expanding their women's athletic department and will have one more sport to offer which is Women's golf. The golf team has been added recently, just like the wrestling team this Fall. The inaugural season will begin in Fall 2020. Both men and women will practice at the Skyway Golf Course here in Jersey City near Lincoln Park. Their home course will be at the Forest Hill and Galloping Hill Golf Courses in Kenilworth, NJ.
With all these new teams, the Knights' spirit will shine brighter on campus. Let's go and support our fellow Knight athletes. Let's GO! Gothic Knights to the end!